This year, in the Reading Room, we have brought out a brand new approach to reading instruction… and have had phenomenal results! The program is called RISE or RISE UP for older students. The entire program is spelled out in the book The Next Step Forward in Reading Intervention by Jan Richardson. The program is meant to break the cycle of ongoing remedial reading, year after year, by creating a boost in reading quick enough to get the students back into their general education classrooms, while also creating sustainable habits in their reading abilities. The framework is simple, repetitive, and allows students to strengthen their reading in short amounts of time (6-8 weeks).
Scholastic explains the key features of the program.
Key features of the RISE framework include:
Instructional stations through which students rotate in small groups daily for six to eight weeks
Lesson guides that support intense, meaning-focused instruction for 45–60 minutes
Opportunities for collaborative team meetings that help instructors identify daily teaching goals, monitor progress, and decide when students are ready to exit intervention
An appendix containing lesson templates, Comprehension Cards, tools for communicating with families about literacy, and additional resources
Access to online resources and videos that offer insights from experts, lessons in action at each station, and team meetings
(Scholastic, http://mediaroom.scholastic.com/press-release/next-step-forward-reading-intervention-jan-richardson-and-ellen-lewis-now-available-sc)
I have got to say, we have had the best results from this program and will continue to use it!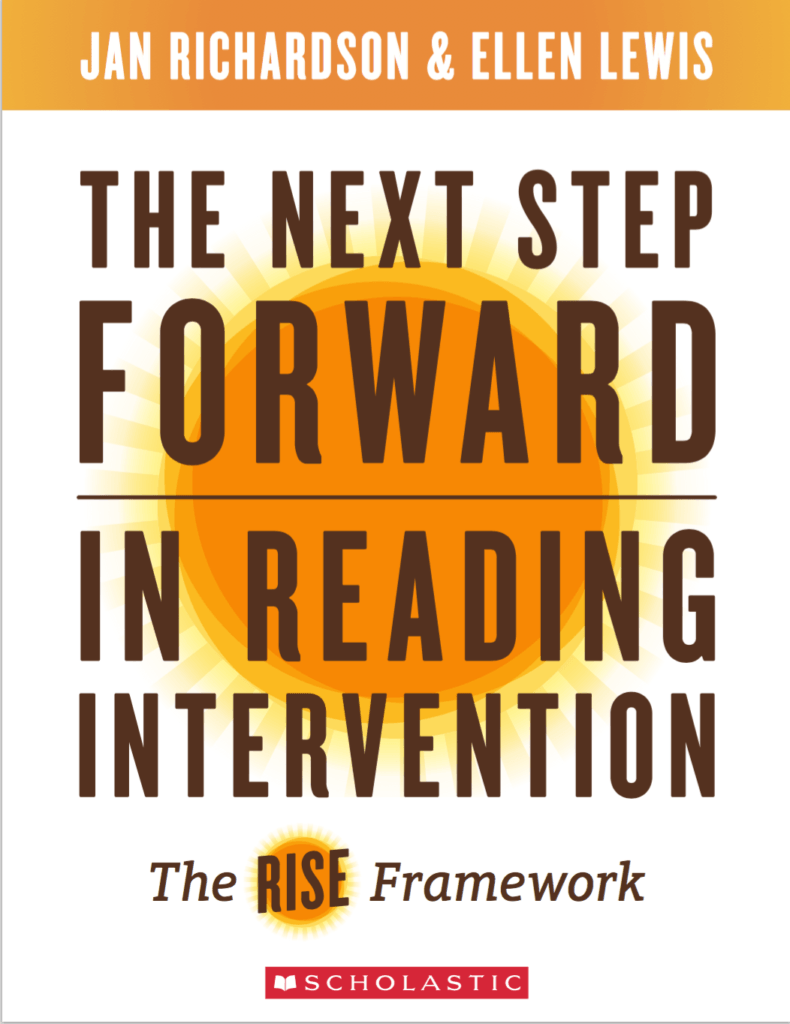 For more information on RISE, check out this link:
http://mediaroom.scholastic.com/press-release/next-step-forward-reading-intervention-jan-richardson-and-ellen-lewis-now-available-sc